PvP Biologics is on a mission to develop a highly-effective therapeutic to reduce the burden of living with celiac disease. They are advancing an oral enzyme —  TAK-062 — designed to break down gluten in the stomach. This exciting research, which began as an iGEM project in 2011, was matured at the Institute for Protein Design before being spun-out into a company in 2016.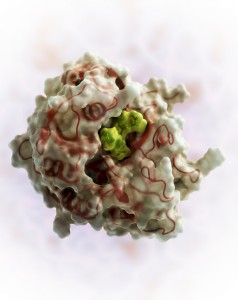 Today, PvP Biologics has announced it has been acquired by Takeda Pharmaceuticals following results from a Phase 1 study.
From the Press Release:
"Many people living with celiac disease manage their symptoms by following a gluten-free diet, but there is no treatment for those who continue to experience severe symptoms," said Asit Parikh M.D., Ph.D., Head, Gastroenterology Therapeutic Area Unit at Takeda. "PvP Biologics' work demonstrated that TAK-062 is a highly targeted therapy that could change the standard of care in celiac disease. We are now applying our deep expertise in gastrointestinal diseases to advance the clinical study of TAK-062 and TAK-101, two programs with different modalities that have both demonstrated clinical proof of mechanism."
Takeda exercised its option to acquire PvP Biologics for a pre-negotiated upfront payment as well as development and regulatory milestones totaling up to $330 million. Takeda and PvP Biologics previously entered into a development and option agreement, under which PvP Biologics was responsible for conducting research and development through the Phase 1 proof-of-mechanism study of TAK-062 in exchange for funding by Takeda related to a pre-defined development plan.