Advisory Board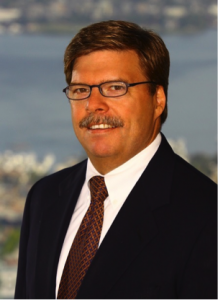 Chair: Bryan White, M.B.A.
Bryan White is the Founder of Sahsen Ventures. Sahsen invests in and supports mission-driven enterprises focused on life sciences, education, social justice, and the environment.
From 1994 to 2016, Mr. White was Co-founder and Chief Investment Officer of Quadra/Quellos and subsequently BlackRock Alternative Advisors. For over 20 years, he led the investment team managing $20 billion in alternatives including hedge funds, private equity, and real asset funds as well as direct investments in public and private companies. From 1988 to 1994, he was a Portfolio Manager and the Director of Research at Collins Associates. Before joining Collins, Mr. White was a consultant at Price Waterhouse and for his own sole proprietorship.
Mr. White serves on the Boards of Pomona College, The Fred Hutchinson Cancer Research Center, and The Friends of Camp Gallagher. He is a member of the University of Washington Investment Company and the Council on Chicago Booth. He earned a BA in Mathematical Economics from Pomona College in 1984 and an MBA degree, with honors, from the University of Chicago in 1989.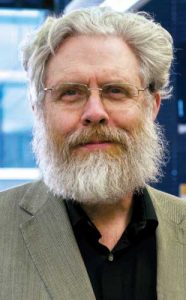 George Church, Ph.D.
George Church is a professor of genetics at Harvard Medical School and director of PersonalGenomes.org, which provides the world's only open-access information on human genomic, environmental, and trait data. His 1984 Harvard Ph.D. included the first methods for direct genome sequencing, molecular multiplexing, and barcoding. These led to the first genome sequence (Helicobacter pylori) in 1994. His innovations have contributed to nearly all next-generation genome sequencing methods and companies (CGI, Life, Illumina, Nanopore), and he has founded companies that span the fields of medical diagnostics (Knome, Alacris, AbVitro, Pathogenica) and synthetic biology (Joule, Gen9, Editas, Egenesis, enEvolv, WarpDrive).
Dr. Church has pioneered new privacy, biosafety, environmental, and biosecurity policies. He is the director of the NIH Center for Excellence in Genomic Science. His honors include election to NAS, NAE, and the Franklin Bower Laureate for Achievement in Science. He has coauthored over 330 papers, been issued over 60 patents, and published one book (Regenesis).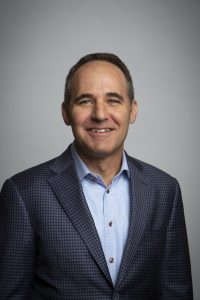 Robert M. Hershberg, M.D., Ph.D.
Rob Hershberg is a Venture Partner with Frazier Life Sciences.
In his prior role at Celgene, Dr. Heshberg served as a member of the Executive Committee and was responsible for business development in all therapeutic areas within the Celgene portfolio. He joined Celgene in 2014 to lead the scientific and early clinical efforts in immunooncology and established a Therapeutic Center of Excellence for Immunooncology in Seattle.
Prior to joining Celgene, Dr. Hershberg was the President and CEO of VentiRx Pharmaceuticals, a clinical-stage biopharmaceutical company, which he co-founded in 2006. He previously served as Senior Vice President and CMO at Dendreon Corporation, where he led the clinical, regulatory, and biometrics groups, focusing on the development of Provenge® in metastatic prostate cancer.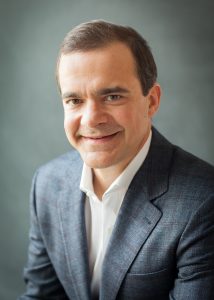 Jeff Wilke, M.B.A., MSc
Jeff Wilke retired as Amazon's CEO Worldwide Consumer in February 2021. During his more than 21 years as a corporate officer, he led Amazon's retail and third-party stores, operations, marketing, Prime, and technology teams. Jeff joined Amazon in 1999 to lead the buildout of global operations, and his operations team created the infrastructure and technology that led directly to Amazon Prime. Jeff led teams that launched Prime Video, Prime Now, Prime Day, Amazon Fashion, and many other innovations that are now part of the Amazon customer experience. Jeff also oversaw Amazon's acquisition and integration of Whole Foods Market. He helped create Amazon's corporate culture, processes, and mechanisms, including Amazon's Leadership Principles, which codified the company's unique DNA for generations of leaders. He brought to Amazon a playbook with principles and processes from manufacturing, including Lean and Six Sigma, and corporate processes such as the HR mechanisms that shaped how Amazon evaluated and grew talent.
Jeff is Chairman and co-founder of Re:Build Manufacturing, a private company that aims to integrate new technologies with conventional manufacturing businesses to accelerate their growth and improve performance. Over the coming decades, the company expects to create new U.S. factories and thousands of new U.S. manufacturing jobs. Prior to Amazon, he was vice president and general manager of pharmaceutical fine chemicals at AlliedSignal (now Honeywell). He spent the preceding six years in a variety of operations and general management assignments in the chemical, polymer, and electronics industries. He began his working career writing code and managing software development projects at Andersen Consulting (now Accenture). Jeff is a 1993 graduate of the Massachusetts Institute of Technology (MIT) Leaders for Global Operations program, where he earned an MBA and an S.M. in chemical engineering. He also holds a BSE degree in chemical engineering, summa cum laude, from Princeton University. He served as the chairman of the governing board for MIT's Leaders for Global Operations program from 2010 through 2020. Jeff was born and raised in Pittsburgh, Pennsylvania. He spent many evenings as a teenager writing code, and he currently serves on the board of Code.org.
Follow Jeff on Twitter.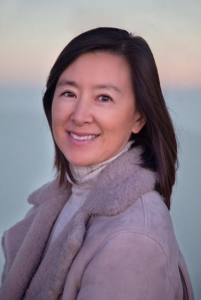 Clara Wu Tsai, M.B.A.
Clara Wu Tsai is a commercial and philanthropic investor. She supports research and discoveries in science and the environment. Within the sciences, she focuses on disease prevention and potential breakthrough technologies.
Mrs. Wu Tsai works closely with the Stanford University Neurosciences Institute, which aims to further our understanding of the brain through an interdisciplinary lens spanning neuroscience, medicine, engineering, psychology, education, and the law. At Stanford, she has served on the Bio-X Advisory Council, the presidential ChEM-H/Neuro Task Force, and the Dean of Research Advisory Council for Bio-X, ChEM-H, and the Neurosciences Institute.
Mrs. Wu Tsai is a part-time advisor to Taobao, China's largest online shopping website. Previously, she was General Manager of Taobao's Hong Kong operations and a Vice President at American Express in New York and Hong Kong. She holds an AB and AM in International Policy Studies from Stanford University and an MBA from Harvard University. She is on the Stanford University Global Advisory Council and the International Council of Advisors of the National Geographic Society. Mrs. Wu Tsai also serves as a trustee of the Lincoln Center for the Performing Arts in New York City.
---
Former Board Members
Peter Goodfellow, PhD; Lynda Stuart, MD, PhD; Tachi Yamada, MD