Join Us
We are always seeking energetic, creative, and diverse researchers from around the world at all career stages to accelerate the protein design revolution. Located at the University of Washington in Seattle, our member labs have access to all of the latest ideas, software, and instruments in their fields. The UW is an equal-opportunity employer.
Jump to: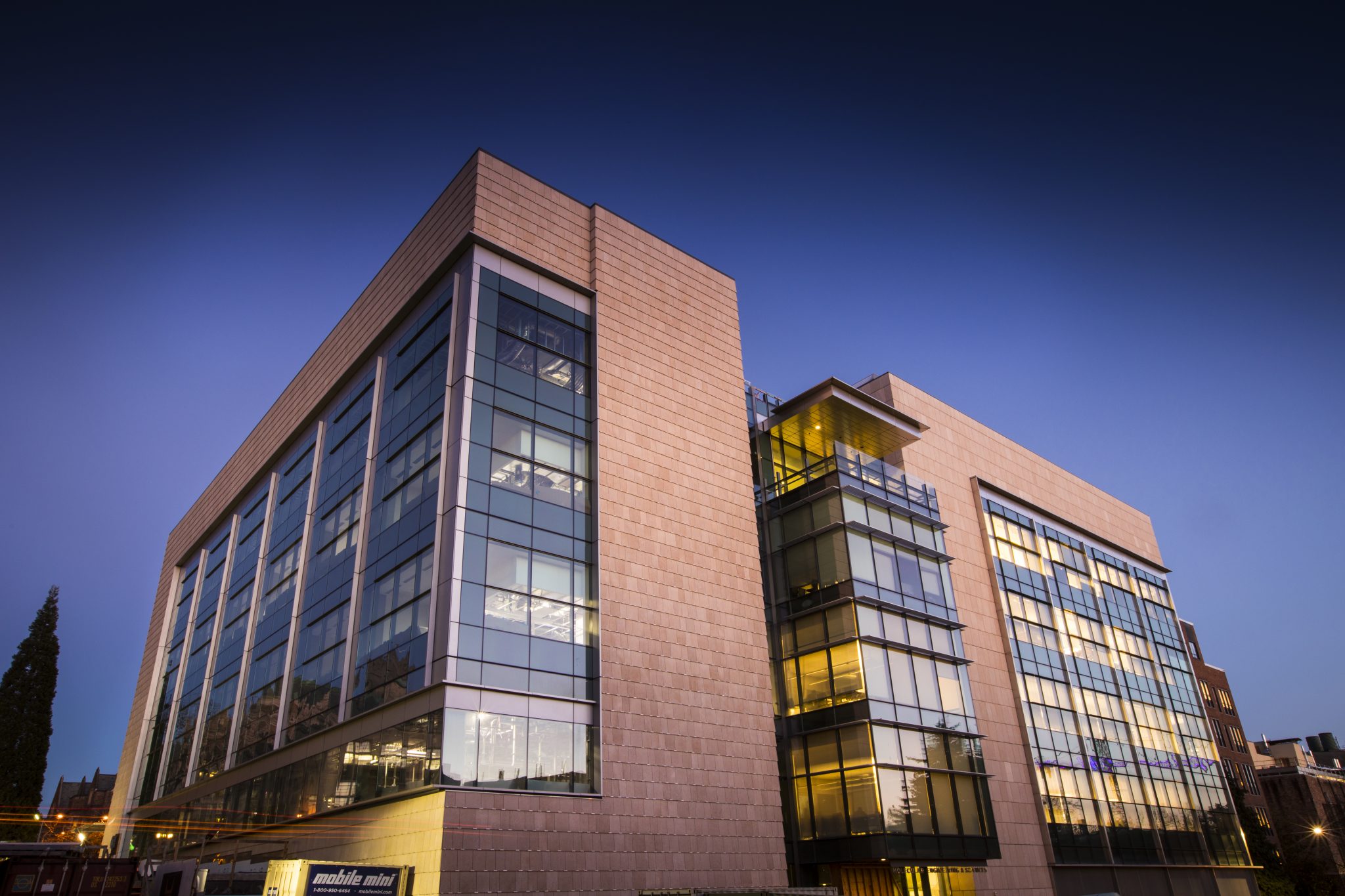 Undergraduates
Summer Research Fellowship
There are several ways for undergraduates to conduct research with us in the laboratory of an IPD Faculty or Affiliate Faculty member: Dr. Baker, Dr. Bhardwaj, Dr. Bradley, Dr. DiMaio, or Dr. King. Students from underrepresented communities are encouraged to apply.
---
---
Postdoctoral Scholars
Pioneer new research
The Department of Biochemistry at the University of Washington School of Medicine has ongoing opportunities for postdoctoral scholars to join the Institute for Protein Design (IPD) in Seattle. Click here to apply.
The Institute for Protein Design (IPD) is creating a new world of synthetic proteins to address 21st-century challenges in medicine, energy, and technology. The IPD is a unique interdisciplinary environment where world-class researchers with expertise in computing and software, biochemistry, genome sciences, biological structure, pharmacology, immunology, and other basic science disciplines, as well as clinical medicine, work together to both computationally design and experimentally characterize novel biomolecules. Current projects include the design of novel therapeutics for cancer, neurological diseases, and more, as well as new vaccines, nanomaterials, and enzymes.
This is a full-time position with a 12-month service period, with the possibility for yearly renewal dependent upon performance and continued funding. The position will start as it becomes available and is open until filled.
Successful candidates will conduct research to computationally design and experimentally characterize novel biomolecules. Additional responsibilities include:
Mentoring graduate and undergraduate students
Participating in and contributing to regular lab meetings
Writing and publishing results in scientific journals
Presenting research results to peers and at conferences
Participating in professional development activities including DEI efforts
The base salary range for this position will be $5,459 to $7,084 per month, commensurate with experience and qualifications, or as mandated by a U.S. Department of Labor prevailing wage determination. Other compensation associated with this position may include a $5000 one-time relocation payment to eligible selected candidates.
A summary of benefits associated with this title/rank can be found at https://hr.uw.edu/benefits/benefits-orientation/benefit-summary-pdfs/. Appointees solely employed and paid directly by a non-UW entity are not UW employees and are not eligible for UW or Washington State employee benefits.
Postdoctoral scholars are represented by UAW 4121 and are subject to the collective bargaining agreement, unless agreed exclusion criteria apply. For more information, please visit the University of Washington Labor Relations website.
Qualifications
Ph.D. or foreign equivalent in Biochemistry, Chemistry, or related biosciences, or Computer Science and related fields.
Application Instructions
Please provide a cover letter, CV, research statement, and DEI statement.
---
Faculty & Staff
Create a career
Interested in joining the IPD as a new faculty member or administrative professional? Please review the job postings on our Employment page.