Impact
Founded in 2012, the Institute for Protein Design has trained hundreds of scientists at all levels, from high schoolers to visiting professors. Our trainees are now working independently around the globe, and our current collaborative projects now span 27 countries.
Rosetta, the core computer program that enables all of our research, was created in the Baker laboratory. The global community of Rosetta developers, known as the RosettaCommons, has grown by an average of 106 members annually since 2013. With 70 active commercial licenses and more than 30,000 active academic licenses, improvements to Rosetta automatically benefit a growing, global community of scientists.
We have enlisted volunteer citizen-scientists by developing Rosetta@Home, which allows anyone with a computer or smartphone to participate in our research. Our Rosetta software is now running calculations on nearly a billion computing devices worldwide. Soon after we started the Rosetta@home project, contributors watching representations of origami-like protein folding calculations on their screens became curious themselves and wanted to see if they could help solve protein challenges. So we created Foldit, a multiplayer online game where thousands of volunteers compete to solve new protein folding puzzles—everything from the structure of viral proteins to cures for food poisoning.
Science's 2021 Breakthrough of the Year: AI brings protein structures to all
Artificial intelligence algorithms can now churn out predictions for the 3D shapes of proteins with a precision matching that of painstaking laboratory techniques. See the entire Breakthrough of the Year package.
2021 Breakthrough Prize in Life Science: IPD Director David Baker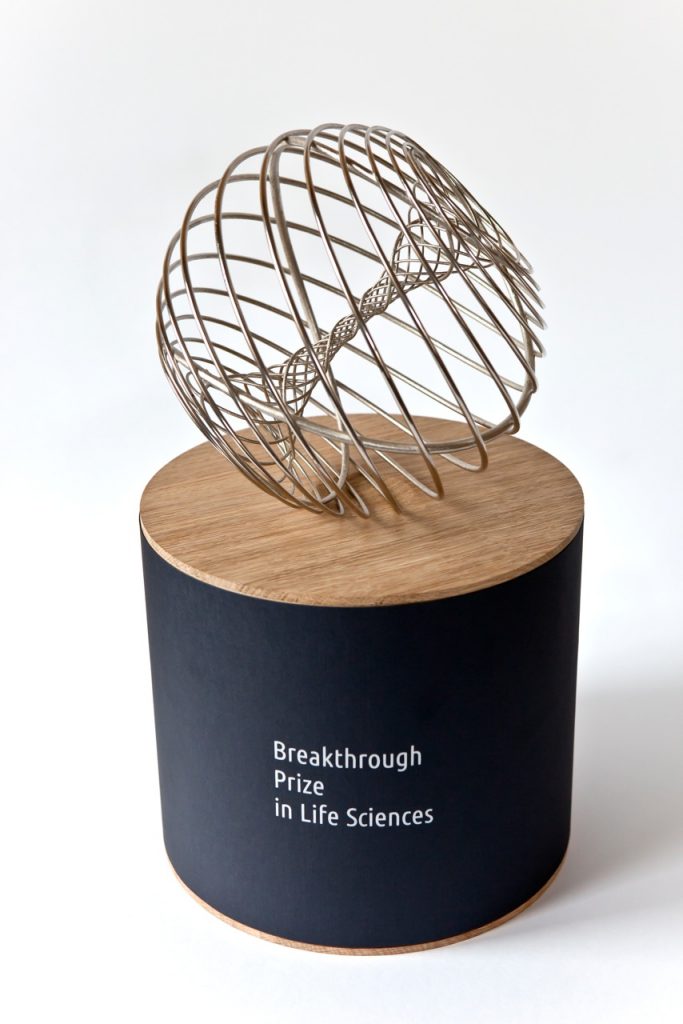 For developing technology that allowed the design of proteins never seen before in nature, including novel proteins that have the potential for therapeutic intervention in human diseases.
About the Breakthrough Prize
For the ninth year the Breakthrough Prize, renowned as the "Oscars of Science," recognizes the world's top scientists. Each prize is $3 million and presented in the fields of Life Sciences (up to four per year), Fundamental Physics (one per year) and Mathematics (one per year). In addition, up to three New Horizons in Physics Prizes, up to three New Horizons in Mathematics Prizes and up to three Maryam Mirzakhani New Frontiers Prizes are given out to early-career researchers each year. Laureates attend a gala award ceremony designed to celebrate their achievements and inspire the next generation of scientists. As part of the ceremony schedule, they also engage in a program of lectures and discussions.
The Breakthrough Prizes were founded by Sergey Brin, Priscilla Chan and Mark Zuckerberg, Yuri and Julia Milner, and Anne Wojcicki. The Prizes have been sponsored by the personal foundations established by Sergey Brin, Priscilla Chan and Mark Zuckerberg, Ma Huateng, Jack Ma, Yuri and Julia Milner and Anne Wojcicki. Selection Committees composed of previous Breakthrough Prize laureates in each field choose the winners. Information on Breakthrough Prize is available at breakthroughprize.org.