Washington Research Foundation (WRF) has awarded a $498,804 technology commercialization grant to Institute for Protein Design researchers Drs. James Lazarovits and George Ueda. The funding will enable Lazarovits and Ueda to further develop their "plug and play" Antibody Cage (AbC) Platform, which converts antibodies into new structures that uniquely bind multiple targets to improve treatment efficacy across a broad range of health conditions.
Lazarovits and Ueda, both translational investigators at the IPD, have used computational protein design to take any off-the-shelf antibody and produce a range of unique "cage" architectures that control how targets are bound with atomic-level accuracy. In 2020 and 2021, WRF provided grants totaling $143,959 to explore the technology's potential in treating both cancer and acute respiratory distress syndrome (ARDS). The project also received financial support from sources including the IPD Translational Research Program, WE-REACH and the Department of Defense.
The cages are customizable and show significant potential beyond their two initial applications.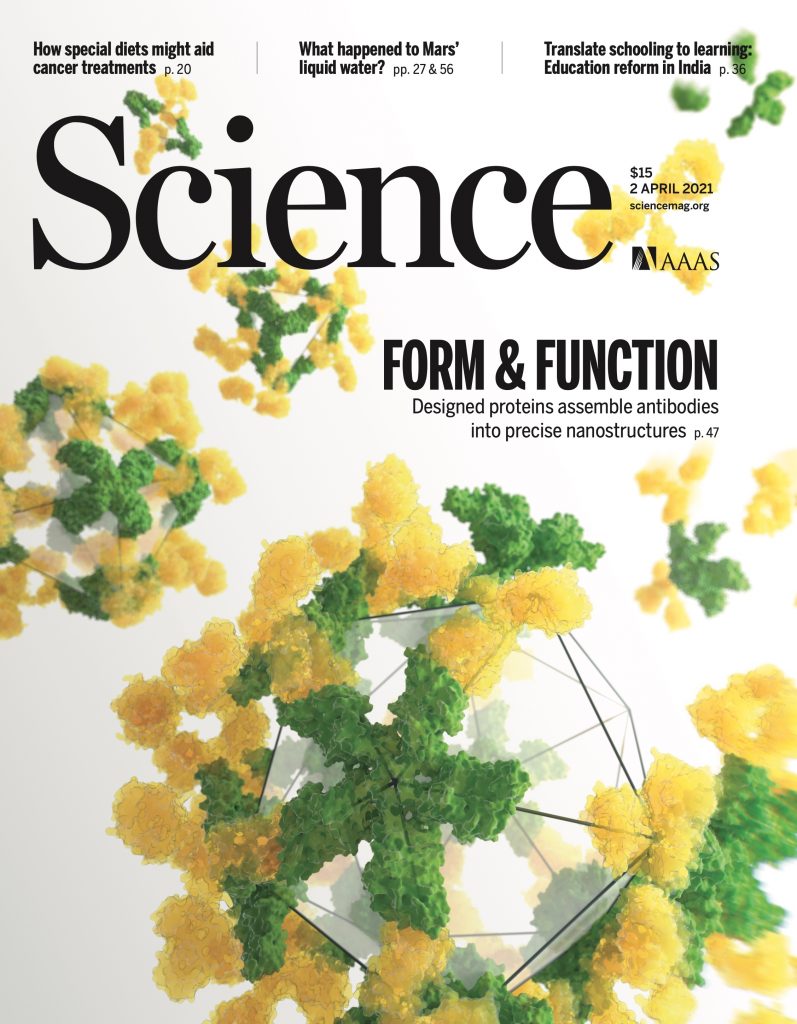 "The AbC Platform unlocks an enormous opportunity to create better therapeutics against numerous targets, including those that have been too difficult to drug in the past. By leveraging the industry gold-standard of antibodies, we benefit from decades of work and progress to make new preclinical molecules with unparalleled speed, accuracy and biological behavior. Making these molecules is as easy as mixing two proteins together in a test tube. WRF funding has provided what we need to prove out the scope of our technology and move towards the clinic."

– James Lazarovits, PhD
With this latest funding from WRF, Lazarovits and Ueda expect to be able to answer key questions regarding the technology's therapeutic and commercial potential across multiple applications, including its effectiveness compared with existing technologies. Their findings to date indicate that in addition to enabling the development of new therapeutics, the technology could revive approaches that have previously been proven safe but of limited benefit.
"We discovered that the secret to controlling how cells behave and communicate is not just whether a therapeutic binds its target, but rather how it is bound. We achieve this control through computational protein design, where we create new structures whose shape allows us to tune how cells turn on and off. This technology has taken years to develop and has been the consequence of significant work from both current and previous scientists. We're grateful to them as well as WRF, who was the first organization to both recognize the potential of the AbC platform and support its development."

— George Ueda, PhD
Meher Antia, Ph.D., director of grant programs for WRF, said, "Our continued support for the development of the antibody cage platform will enable this team of talented researchers to build on the promising results from the initial WRF funding and demonstrate the potential of this technology to generate highly effective therapeutics. We are delighted to help enable the translation of world-leading science from the Institute for Protein Design into what might become novel treatments for diseases."