Lance Stewart, PhD MBA
Institute for Protein Design, UW Medicine
University of Washington, Box 351655
Molecular Engineering and Sciences Building, 4th Floor
3946 W Stevens Way NE
Seattle, WA 98195-1655
Lance Stewart has been a key member of the leadership team at the University of Washington Institute for Protein Design since its founding in 2013. Today, he serves as Head of Special Operations. In his former role as Chief Strategy and Operations Officer, Lance was responsible for revenue generation activities as well as providing support for numerous collaborative research projects. He also managed the Institute's Translational Investigator Research Program, including protein and peptide production and technology transfer activities. He brings more than two decades of experience in protein and drug discovery research, life sciences partnering, and entrepreneurial start-up activities.
Dr. Stewart has co-founded several Seattle-area biotechnology companies, is an active angel investor, and has served on the board of directors for Tetra Discovery Partners (Grand Rapids, MI, acquired in 2020 by Shionogi). He earned a PhD in virology and biochemistry at Cornell University, and later an executive MBA from the UW Foster School of Business.
Dr. Stewart's conflict-of-interest management plan is provided by UW.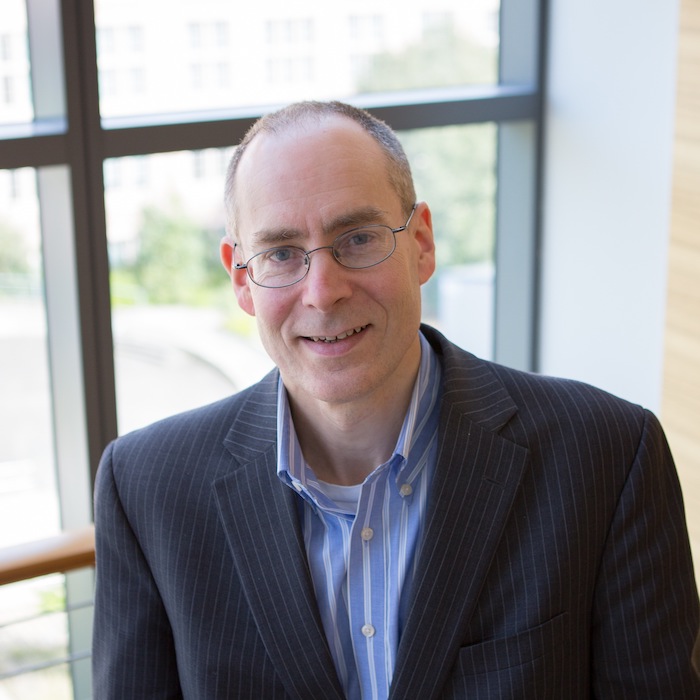 Company Involvement (Updated November 2023)
Lance Stewart's conflict of interest management plan is provided by UW.
IPD-TA = Translational Advisor at the IPD supporting company formation
CF = Co-Founder of company
S = Stock shareholder or convertible note holder
A = Advisor to company
I = Co-Inventor on UW patents licensed to company
(In parentheses are the dates & focus of Lance Stewart's involvement).
Current Companies
A-Alpha Bio, (A 2018-present, S) Developing a fundamentally new way of supporting safer drug discovery.
Archon Biosciences (IPD-TA, A, B, 2019-Present, CF, S) De novo designed self-assembling protein – antibody nanomaterials for regenerative medicine and cancer.
Athira Pharma $ATHA, (A, B, 2014-2020, S) Clinical stage development of regenerative therapeutics for neurodegenerative disease.
Colorado Biofactory, (A 2020-present, S). Transforming agricultural waste into regenerative biological solutions for turf and agriculture.
Cyrus Bio, (IPD-TA 2013-2014, S) Cyrus solves difficult protein engineering and structure prediction problems using powerful software tools.
Icosavax $ICVX, (IPD-TA 2015-2017, S, I) Clinical stage development of safe and effective designed protein nanoparticle vaccines for infectious diseases that address important unmet medical needs.
Lila Biologics (IPD-TA, A, B, 2019-Present, CF, S) De novo designed antagonists targeting integrin family members for the treatment of fibrotic diseases.
Magnolia Medical Technologies (2011-present, S). Developing innovative blood and bodily fluid collection devices that significantly improve the accuracy of critical laboratory tests.
Monod Bio, (IPD-TA, A 2021-2022, S, I) De novo designed protein biosensors for diagnostic applications.
Mopac Biologics (IPD-TA 2018-present, CF, S) De novo designed proteins for inflammatory bowel disease.
Neoleukin Therapeutics $NLTX, (IPD-TA 2018-2019, S, I) De novo designed proteins for immunoncology.
Orion Medicines, (IPD-TA, 2022-2023, A, S). Stealth AI drug discovery company.
Pack Ventures (A 2021-present, S) A pre-seed and seed venture fund investing in bold founders from the University of Washington network and beyond.
Vilya Inc. (IPD-TA 2021-2022, A 2022-Present, B, CF, S, I) Computational design of structured membrane permeable drug molecules to target traditionally un-druggable targets.
Wayfinder Biosciences (A 2022-present, S) Designing RNA for next-generation biomanufacturing and smart therapeutics.
Past Companies
Emerald BioStructures, (CF 1998-2013) Gene to X-ray crystal structure in support of drug discovery and development, a subsidiary of Medichem Life Sciences (2000-2002), a subsidiary of deDODE genetics (2002-2009), spun out of deCODE (CF 2009-2012), Beryllium (2012-2017), now a subsidiary of UCB Pharma which acquired the company in 2017.
Emerald BioSolutions, (CF 2005-2011) Liquid handling and reagent solutions for high-throughput structural proteomics, a subsidiary of deCODE genetics (2005-2009), protein crystallography reagents now sold by Rigaku, liquid handling hardware now sold by Protein Biosolutions.
ImmuneDesign, (A 2012-2013) A therapeutic vaccine product development company, acquired by Merck in 2019.
PvP Biologics, (IPD-TA 2014-2016, I) Developing a designed enzyme therapeutic for celiac disease. Takeda acquired PvP in February 2020.
Tetra Discovery Partners / Therapeutics, (CF 2010-20, Board Member 2013-2020) Clinical stage development of therapeutics for cognitive impairment. Acquired by Shionogi in 2020.
Transcyton Bio (IPD-TA 2020-2022, CF, S, I) De novo designed proteins as blood-brain barrier transport vehicles.
Virvio, (IPD-TA 2016-2018): IPD spinout started to pursue clinical development of anti-flu minibinders with unique and potent properties for neutralizing strains of the influenza virus. Ceased operations in 2018.