Researchers from the IPD and UCSF recently participated in a Reddit Ask Me Anything about LOCKR, our new de novo protein switch. Reddit users had dozens of fantastic questions — so many, in fact, that the team ran out of time before they could address them all.
"The questions were both insightful and interesting," says Hana El-Samad, a co-senior author of the LOCKR reports. "I had so much fun answering them!"
Hana was joined by Bobby Langan from the IPD and Andrew Ng from UCSF, both co-first authors of the reports. Some participants asked pointed technical questions about concepts that our scientists are already grappling with. Others drew the lens back to ask about the medical and ethical ramifications of making proteins that can control the behavior of cells. (ICYMI: here's the paper describing LOCKRs design, and here's how the team turned it into a circuit for cellular feedback.)
Here is our pick for the top five LOCKR questions from our Reddit AMA:
1. How did you guys originally come up with the idea to design these proteins? Would a treatment using LOCKR still have side effects like drugs do? And you used the example of acute inflammation from a TBI; could these proteins be used for other kinds of inflammation as well, such as the chronic inflammation found in autoimmune diseases? – /u/raucous__raconteuse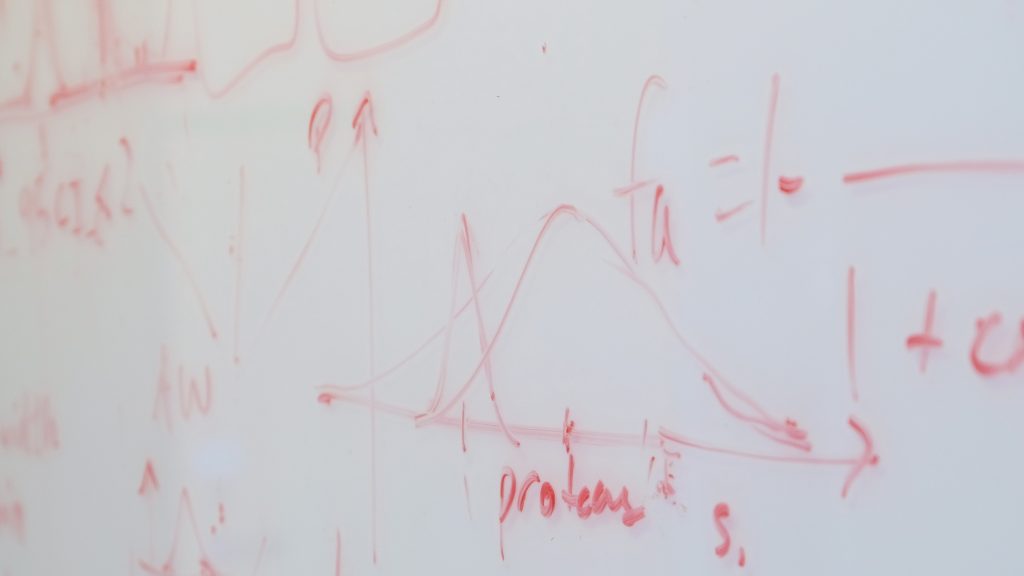 The idea for LOCKR grew out of a 2016 paper (you may notice some authorship overlap 🙂 ) where we described how to create really well-behaved helical proteins. We wanted to add function into them, so after a couple whiteboard brainstorming sessions, we decided to try to get one part of the protein to switch in the way we published — and install function in such a modular way. Then, within the IPD and with Hana/Andrew, we developed the functions we've published and got it to work in living cells! There's a lot of work still to do to determine if a cell that uses LOCKR will have any unintended side-effects. Of course, we are attempting to engineer the cells in a way to mitigate that in a predictable way.
TBI is an initial indication, but the field of engineering therapeutic cells — especially using LOCKR — is so new that working on other kinds of inflammation and autoimmune diseases is certainly on the table. What indications would you like to see researchers like us work on? – BL
2. Do you guys know yet when LOCKR could be in commercial use? Even a ballpark guestimation would be interesting. – /u/JustTheBP
There is a lot of work that still needs to be done to use LOCKR in a commercially viable product, and that work is starting! Since the biotech/FDA pipeline is (necessarily) long and rigorous, it'll be many years before something using LOCKR is ready for use in humans. -BL
3. It sounds like the target for the artificial protein is different protein domains. Is there any risk of off-target binding? Does the "key" protein that allows the activity of the artificial protein need to be endogenous? I imagine there could be a situation where it would be desirable to have the artificial protein activated by a pharmaceutical, is that an area of interest for the research or is the focus more on utilizing existing pathways within the cell? – /u/senojsenoj
Because cells are like burritos where everything is mixed together, there is always a risk for off-target interaction, but part of the beauty of LOCKR is that since these proteins were completely designed in a computer, they will be far less likely to interact with other proteins in the cell compared to other engineered proteins that are directly taken from nature. Currently, the Key that activates the Switch is also a designer protein, but many others are interested in designing proteins that are activated by or interact with endogenous proteins. Designing proteins that can be activated by small molecules is also extremely useful, and many others are working on this! -AN
4. What advice do you have for an undergrad, looking to change the world someday? Have any living trials been conducted yet? Will there be any applications in an orthopedic surgical setting, like with joint replacements, to reduce post-op swelling? What about for chronic joint inflammation? Can this also be used in place of immuno suppressants after an organ transplant? – /u/whiskerbizkits
First piece of advice — keep up your passion for changing the world. Second, pursue studies in science and engineering, and think about engaging actively in research (ask professors what research opportunities are available). As to your questions about applications, we believe that live cell therapies (the ability to take cells out of a patient, engineer them and put them back to be "living medicine") hold great promise for all the areas you mention. For these cells to be safe, effective and robust, they need to be "smart," which means they need to be able to detect their local environment and react to it. We need to program them to do so. This is where LOCKR (and other synthetic proteins) and synthetic biology in general can help! And btw, these therapeutic cells could also be programmed to shut themselves off once their job is done, so this is not engineering the genetic code of a human, but rather giving them the equivalent of smarter "pills"! –HES
5. How many other names for the protein did you all consider? Did you have to stretch a bit to land on one as cool as LOCKR, or was that just totally serendipitous? – /u/DrColossusOfRhodes
I knew someone would comment on the name! Scott (another co-first author on this paper) and I went through several iterations over the span of a week — he came up with LOCK then I added the R from pRotein considering other, trendy, names in tech right now (CRISPR, tumblr, flickr, grindr, etc). I get a laugh every time I present the acronym. It's a little stretched… but it works 🙂 -BL
---
Who's who:
BL: Bobby Langan, co-first author, UW
AN: Andrew Ng, co-first author, UCSF
HES: Hana El-Samad, co-senior author, UCSF