Employment
The Institute for Protein Design (IPD) at the University of Washington in Seattle is creating new proteins to address 21st-century challenges in medicine, energy, and technology. The IPD is a unique interdisciplinary environment where world-class researchers with expertise in computing and software, biochemistry, genome sciences, biological structure, pharmacology, immunology and other basic science disciplines, as well as clinical medicine, work together to both computationally design and experimentally characterize novel biomolecules. Current projects include the design of novel therapeutics for cancer, neurological diseases, and more, as well as new vaccines, nanomaterials, and enzymes. For more information about the Institute, please see www.ipd.uw.edu.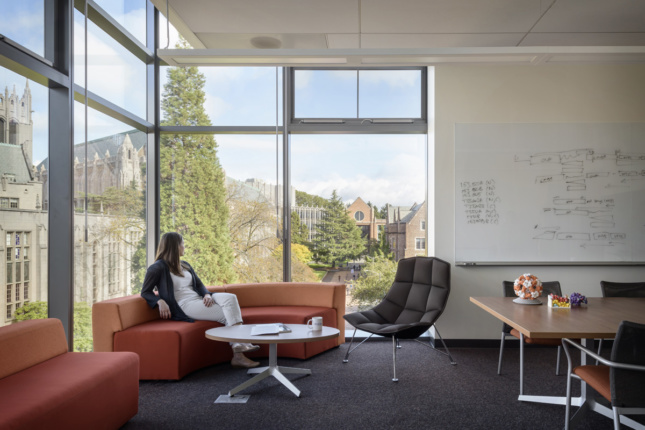 Open Positions:
Application Process:
The University of Washington is an affirmative action and equal opportunity employer. All qualified applicants will receive consideration for employment without regard to race, color, religion, sex, sexual orientation, gender identity, gender expression, national origin, age, protected veteran or disabled status, or genetic information.
Applicants considered for this position will be required to disclose if they are the subject of any substantiated findings or current investigations related to sexual misconduct at their current employment and past employment. Disclosure is required under Washington state law.
The application process for UW positions may include completion of a variety of online assessments to obtain additional information that will be used in the evaluation process. These assessments may include Work Authorization, Cover Letter and/or others. Any assessments that you need to complete will appear on your screen as soon as you select "Apply to this position". Once you begin an assessment, it must be completed at that time; if you do not complete the assessment you will be prompted to do so the next time you access your "My Jobs" page. If you select to take it later, it will appear on your "My Jobs" page to take when you are ready. Please note that your application will not be reviewed, and you will not be considered for this position until all required assessments have been completed.
To request disability accommodation in the application process, contact the Disability Services Office at 206-543-6450 or dso@uw.edu.
Equivalent education/experience will substitute for all minimum qualifications except when there are legal requirements, such as a license, certification, or registration.
COVID-19 VACCINATION REQUIREMENT
Employees of the University of Washington are required to be fully vaccinated against COVID-19 unless a medical or religious exemption is approved. Being fully vaccinated means that an individual is at least two weeks past their final dose of an authorized COVID-19 vaccine regimen. As a condition of employment, newly hired employees will be required to provide proof of their COVID-19 vaccination. View the Final candidate guide to COVID-19 vaccination requirement webpage for information about the medical or religious exemption process for final candidates.